---
TIMET (Titanium Metals Corp.) is now offering "boutique" alloy products through our Henderson Technical Laboratory (HTL) in partnership with Special Metals Corp.
We deliver one-of-a-kind chemistry products not available from any titanium mill producer or distributor. That means you no longer need to order mill minimums of several thousand pounds for one-off orders. TIMET HTL can provide smaller amounts from 100 g up to 500 kg. Contact us with your exact needs.
Potential for Research
TIMET is happy to team with research institutions, universities, individuals and small businesses to develop new and exciting made-to-order products that can be shipped directly to the customer.
Typical Product Forms
Arc melted buttons (rounds)
Arc melted bars (rectangles)
VAR ingots
Rolled plate
Bar product
Billet product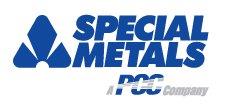 Other product forms available upon request via our partner Special Metals Corp. through their Technology Processing Center (TPC).