Defense
TIMET is the world leader in the production of titanium armor products for use in military ground vehicle applications supplying 80% of the world's titanium armor needs.
Protecting our armed forces is something TIMET takes very seriously.
TIMET was founded to produce aerospace grades for the U.S. military, and has continued supplying innovative alloys for high performance aircraft.TIMET titanium is also used for passive and reactive armor defense markets. Over the years, TIMET has worked closely with the defense industry to substitute titanium in place of heavier, inflexible steel armor.
TIMET products are used in:
Fighter aircraft & engines
Military helicopters
Ground vehicle armor
Military transports
Body armor
Naval vessels: submarines, battleships, aircraft carriers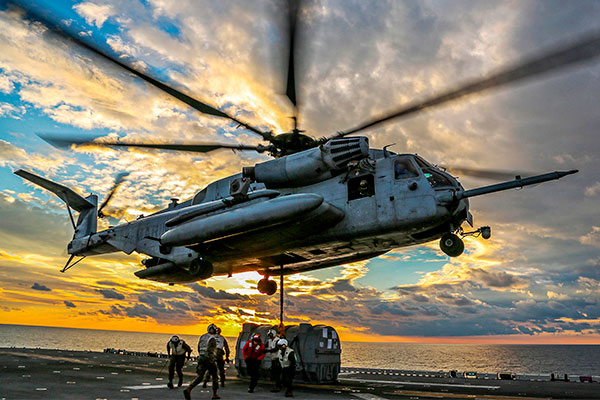 Defense Markets Served
TIMET products are used in the following defense markets
TIMET was founded in 1950 to support the military's development of high-performing aircraft.